Minister in charge of taxpayer-funded scheme defends their use
HS2 has more than 300 non-disclosure agreements in place, the minister in charge of the project has revealed.
Andrew Stephenson said the railway currently has signed 342 NDAs with businesses and landowners.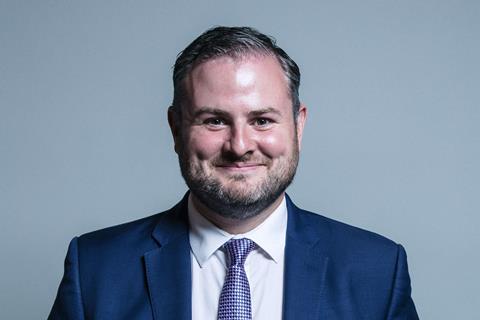 Despite the taxpayer bankrolling the £100bn scheme, Stephenson (pictured) defended their use. "Non-disclosure agreements are used to protect both HS2 Ltd's information and the information of the other signatory party and are in accordance with typical business practice.
"These agreements help to avoid placing homes and businesses in unnecessary blight, protect commercially sensitive information of both parties and the personal information of those potentially affected by any proposed changes to the scheme."
Stephenson said the government did not plan on providing details of which people or organisations had signed NDAs with HS2.
He added: "As this number changes on a frequent basis as the project develops and new agreements are added to the register, we do not intend to publish a list of the parties at the present time."
He was responding to questions from Tory MP Cheryl Gillan, a fierce critic of the scheme, whose constituency Chesham and Amersham is on the route.