Applications for 2021 programme begin in October
HS2 has confirmed it will more than double the number of graduates it recruits this year.
It said it will increase the number of graduates it adds to its Birmingham and London-based teams from nine to 21.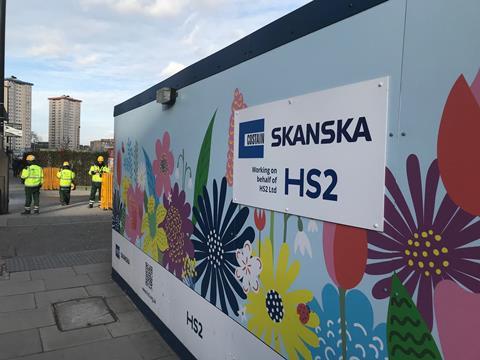 More than 1,000 graduates applied for the 2020 programme, with the final stages of the recruitment and selection process now underway.
Karen Davis, HS2's talent manager, said: "The increase in applications we received this year was overwhelming and with the impacts of covid-19 widely reported to be adversely affecting young people's employment prospects, we really wanted to do more. We'll now welcome 21 graduates and 22 apprentices into HS2 in September."
> Coronavirus: The companies making covid-19 job cuts
The new graduates will start in HS2's engineering, urban design, innovation, environment and commercial development teams.
Applications for HS2's 2021 graduate recruitment programme will open in October,
At peak construction HS2 will support more than 30,000 jobs and at least 2,000 apprenticeship opportunities will be created over the lifecycle of the project.