Consultant's latest figures shows profit jumped a third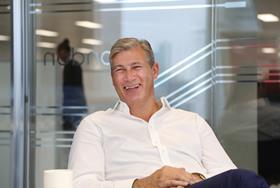 Hurley Palmer Flatt has said it will be close to hitting its £50m turnover target when its current financial year finishes next spring.
The engineer said three years ago that it wanted to double income to £50m and in its latest annual results said revenue for the year to March 2019 was forecast to be around £45m.
Chairman and chief executive Paul Flatt (pictured) said: "[The £50m figure] is still on track. We have continued to grow the business forward through acquisition, international reach and seeking new markets."
The firm, which is celebrating its 50th anniversary this year after being founded by John Hurley back in 1968, is working on several high-profile schemes in the capital including Multiplex's Principal Tower scheme, designed by Foster + Partners, on the City fringe as well as the contractor's 100 Bishopsgate development in the heart ofthe Square Mile.
Turnover in the year to March 2018 jumped 17% to £38.3m while pre-tax profit was up nearly a third to £2.8m from £2.2m in 2017.
The UK business, which includes its head office on London's Blackfriars Road as well as offices in Warrington and Glasgow, turned over £25.7m, up from £23.7m in 2017, accounting for 67% of the group's overall business.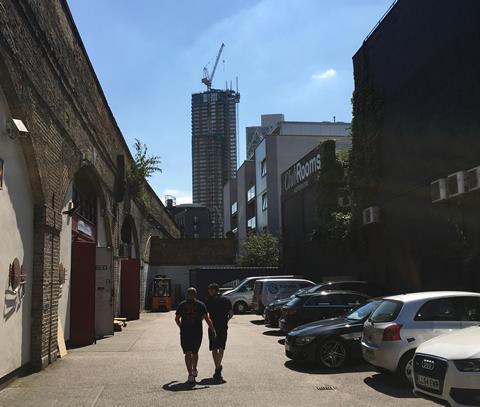 Activity in Europe, the Middle East and Africa created revenue of £8m, up from £4.8m in 2017, with the region contributing 21% of the group's worldwide turnover.
Hurley Palmer Flatt, which recently opened an office in Hong Kong, saw business in the rest of the world, which it says is from outside the UK and EMEA, climb £300,000 to £4.6m.
Flatt said last year's acquisition of £4m turnover civil and structural engineer Bradbrook Consulting had been integrated into the business and was being used to expand its work in the sector both at home and abroad.
According to its results filed at Companies House, the number of staff at the business went up 11% to just under 240.
As well as five offices in the UK, it has a further six abroad including New York, Dubai and Sydney.