Firm shut factories last month
Brick manufacturer Ibstock is set to restart work on Monday in another sign the housing sector is emerging from the lockdown brought in by the government last month.
The firm temporarily suspended its operations three weeks ago following the announcement of the government's lockdown to bring the covid-19 pandemic under control.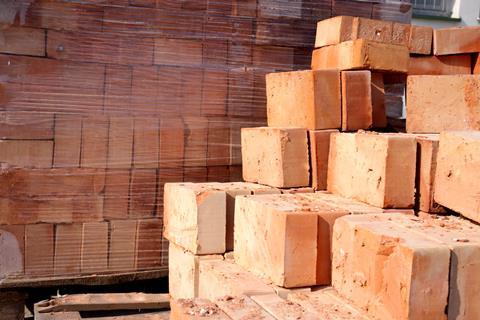 Ibstock chief executive Joe Hudson said: "Along with much of the UK building industry, we will begin to safely bring some colleagues back in to the workplace, from Monday.
"This will allow us to commence a phased approach to restart activity in some of our factories over the following weeks, prioritising those with higher demand and ensuring we can continue to support the UK's construction industry."
> Michelmersh bricks up its defences
> Taylor Wimpey to start reopening sites next month
Hudson said the firm had introduced enhanced protocols to ensure compliance with social distancing, hygiene and other coronavirus guidelines.
He said: "All sites will undergo a 'safe-start' session before commencing operations to support these ongoing protective measures.
"Over the last 18 months Ibstock has invested significantly in the reliability and capacity of our assets. As a result, we have good stock levels and are confident that by working together with our partners we can continue to meet [their] needs through this restart period."
He said the firm also had no exposure to raw materials or finished goods coming from outside of the UK.
Hudson said more than 95% of its raw materials were either sourced on-site or from UK quarries.