Brickmaker says rising price environment likely to last until the end of the year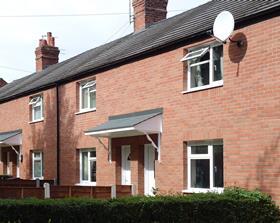 Leicestershire-based brickmaker Ibstock has said volumes were returning to normal levels after taking a dip earlier this year, but warned that rising energy costs would stick around until the end of 2018.
In a statement ahead of its AGM today the group, which makes approaching half the bricks produced in the UK, said trading for the four months to the end of April had been slower than expected due to the "extended winter season", the much-discussed 'Beast from the East', although price increases had been achieved in line with its expectations.
But the brickmaker warned that energy prices had risen higher than had been expected and the situation was likely to continue until at least the end of the year.
Ibstock said market conditions in the UK remained "robust", thanks to demand for new housing underpinning activity for both its clay and concrete businesses.
It said commissioning for its new 100 million brick per year soft mud factory in Leicestershire was progressing according to plan.
In March Ibstock reported pre-tax profits for 2017 of £83.4m on annual turnover of £452m. Last month Joe Hudson, former managing director of Aggregate Industries UK, replaced Wayne Sheppard as chief executive, who retired from the firm after a career spanning 22 years.