UK division says it is autonomous and on track for growth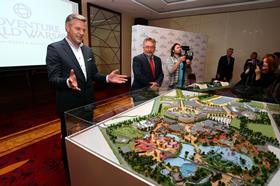 The UK division of Dutch giant Imtech, which is targetting a major expansion, has said it will not be affected by its parent company's decision to write-off at least €100m due to problems on projects in Poland.
Imtech UK, which turned over £515m in 2011, said it was "autonomous" from the rest of the group and had "good prospects for further revenue and profit growth". Imtech UK has said it is aiming to become a £1bn turnover business in the UK by 2015.
In a trading update last week Imtech said it had made a "substantial write-off of at least" €100m on major projects in Poland, which meant it would "no longer fulfil its covenants with lenders".
The firm said it had launched a "forensic investigation into the situation that has arisen" and that pending the findings of that investigation the local Polish management had been suspended.
The firm said the write-off related to three projects for Adventure World Warsaw and one project involving energy-generating bio power stations, also in Warsaw. These projects have a combined value of €757m, the firm said.
In a statement Imtech UK said it was a "stand alone local for local businesses within Imtech". The firm said: "We follow the Imtech model of decentralised control and each individual business within our Group has the financial strength, local autonomy and capability to deliver in its local market place. For many years we have pursued a policy of managed positive growth adhering to this entrepreneurial principle.
"At the end of 2012 this strategy has left us with a broad based autonomous technical services business with local control, financial strength and strong prospects in a number of markets and regions as well as internationally.
"Looking to 2013 and beyond, Imtech UK has a strong position and a record forward order book across a broad range of technical engineering services with good prospects for further revenue and profit growth. These fundamentals are unchanged by the events in a separate part of the Imtech NV organisation."