Building a Better Brexit manifesto includes demands for government action and pledges for industry reform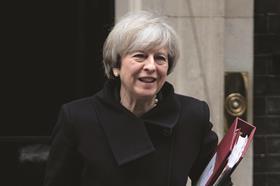 Industry big-hitters including Mace, Gleeds, KPMG and Arcadis have thrown their weight behind the next phase of this magazine's Building a Better Brexit campaign to secure a fair deal for the construction sector in forthcoming Brexit negotiations.
In the week that the government secured parliamentary approval to trigger Article 50, Building has published a manifesto of eight demands of government - and three industry pledges for self-improvement.
The demands cover a range of key areas of concern, including skills, material costs, pipelines and procurement, while the pledges take in better training, improving the sector's image and greater use of technology.
Building's survey of over 2,000 construction professionals, published last month, as well as subsequent research interviews with a range of professionals across the industry, informed the manifesto.
We are now calling on companies and professionals to register their support as we step up our campaign for a fair deal for the sector.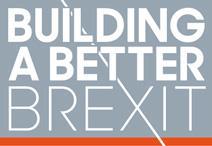 The more supporters we have, the greater influence we can wield with the government.
Other initial backers include former RIBA president and EMEA managing director of architect Perkins+Will, Jack Pringle, and Mark Farmer, founding director of consultant Cast and author of the government-commissioned report on the sector, Modernise or Die.
Explaining Mace's support for the campaign, the firm's chief executive Mark Reynolds said: "Construction is absolutely critical to the future of the UK economy. It should be at the forefront of the government's mind during the upcoming Brexit negotiations and while further developing its industrial strategy."
Richard Steer, chairman of Gleeds Worldwide, said: "The Building Brexit manifesto is a shopping list which has all the key elements to safeguard our future as an effective and vital part of the economy. They [the government] ignore it at their peril."
The fresh campaign push comes as two new reports this week warned of the risks posed to the sector by Brexit. The RICS warned that nearly 8% of the UK construction workforce - some 176,500 people - who come from the EU could be lost if the country loses access to the single market.
Meanwhile, procurement body Scape cautioned that the industry faces a "toxic mix" of rapidly rising material costs and a major skills "drought" post-Brexit.