Industry leaders question energy minister's claim that 81% of people taking a Green Deal assessment carry out retrofit work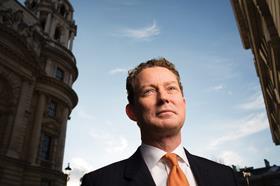 Industry leaders have poured cold water on energy minister Greg Barker's assertion that Green Deal assessments are prompting people to undertake retrofit work in their homes.
Figures released last week showed only 1,119 Green Deals were signed over the first year of the scheme, with just 626 Green Deals of those completed, meaning the household is paying off the cost of the retrofit measures through their energy bill.
This is despite129,842 homes undertaking a Green Deal assessment, which means less than one in every hundred household is going ahead with a Green Deal plan after having an assessment.
However, Barker said the government's market research showed 81% of people who had had a Green Deal assessment had in fact undertaken retrofit work on their homes, or intended to, but were choosing to pay for the measures themselves rather than use the scheme's finance system.
But industry leaders this week said the minister's figures do not accurately reflect the situation in the market.
Rob Lambe, managing director of Willmott Dixon Energy Services, said: "It's not really a true sense of what's happening in the market or why that work is happening."
Lambe said that when it came to assessing the size of the retrofit market he was "realistic" and was "resetting" his "expectations for the next couple of years".
John Eagan, former chair of Green Deal pioneer Enact, which entered administration in June 2013, said the ministers claim "sounds completely false".
He said: "From the work we did it was more like 10% rather than 81%." He argued overheads incurred from becoming a Green Deal provider put firms at a disadvantage when it came to wining work because non-Green Deal accredited firms were able to under-cut them on price.