Ecobuild latest: The government unveils £19m boost for the Green Deal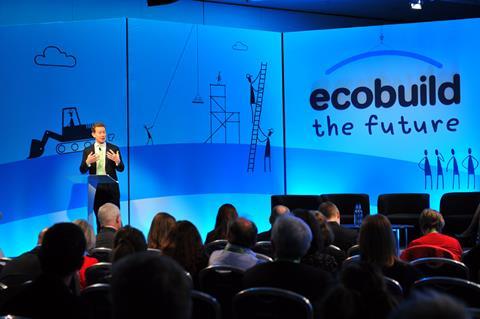 The government has announced a £19m boost for the Green Deal as it awarded funding for six community based retrofit programmes.
Speaking at Ecobuild today, energy minister Greg Barker said the government had awarded the funding to Cambridgeshire, Ashfield, Suffolk, Peterborough, Haringey and Bracknell Forest councils to embark on local Green Deal schemes.
He said local "street-by-street" delivery schemes were a "key driver of delivery" of the Green Deal
Barker added that the Green Deal market was "viable" and "ambitious".
However, he admitted that the policy was "very much a work in progress".
He said: "I know a lot of people have been sceptical about the Green Deal and it's certainly very much a work in progress but it has come a long way since it launched last year.
"There have been over 100,000 assessments and over 80% of those [households] are taking action to install measures."
He added that the government would unveil further details on the stamp duty rebate it announced in the autumn statement last year, which would see homeowners that improved the energy efficiency of their new home repaid a portion of their stamp duty, in "the coming weeks".
He added: "Very shortly the Green Deal will receive a further boost, which is the launch of the launch of the domestic Renewable Heat Incentive this spring.
"The challenge of decarbonising heat provides an opportunity for the domestic market where 100,000 boilers every year are replaced."
He said the scheme "dovetailed neatly" with the Green Deal to encourage action on energy efficiency at the same time as improving a home's heating system.