Plans for housing bond system to generate £5bn questioned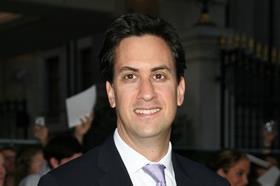 Housing experts have raised doubts about Labour's plans to revive a housing bond system to generate £5bn for housebuilding.
On the campaign trail last weekend Ed Miliband said a Labour government would introduce a new bond scheme that would enable 125,000 homes to be built through funds channelled from the Help to Buy ISA.
Income from the ISA would be channelled into a "future homes investment fund" for housing projects, similar to housing bonds used in the 1920s to stimulate housebuilding.
The fund will be targeted at new sites and local first-time buyers will get priority, Labour said.
EC Harris' head of residential Mark Farmer told Building the policy was "very noble", but questioned whether Labour could get banks to use the Help to Buy ISA funds in this way.
Farmer said: "Can the government tell a private company how to invest their funds? I'm not sure they can from a legal viewpoint. There would have to be a change to the legal framework."
The Home Builders Federation and Council for Mortgage Lenders gave the policy a cautious welcome, but warned it was light on detail.