But there is 'no reason we can't get better,' firm's new president adds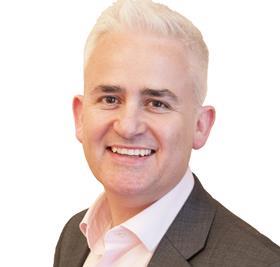 Delays to high-profile infrastructure projects are an "embarrassment" for the construction sector, according to Atkins' new global president.
Philip Hoare (pictured) said there was no good reason the construction sector was unable to consistently deliver projects on time.
Hoare said: "Time after time we are in a position where infrastructure projects are delayed, they are late. As an industry, I'm embarrassed by that.
"We just don't deliver what we said we'd deliver and there's no reason we can't get better and why we can't make that work."
Hoare said construction needed to look at other sectors to see the way intelligent use of technology can improve productivity.
He said: "There's lots of talk and lots of studies about how other sectors have embraced technology and that's absolutely where I want us to be."
Hoare said there was a number of key areas that needed to be looked at in order for new technology to be best used within the sector.
He told an event showcasing the firm's use of technology that a focus on future skills, collaboration and sustainability were all imperative to help the sector improve its productivity and reliability.
Hoare took over the top job last month, replacing Nick Roberts, who has moved to building materials firm Travis Perkins where he will be chief executive.
Hoare has been at Atkins since 2007 with previous roles including managing director of its transport business and chief executive of its UK and Europe division.