Lobbying group warns lack of coherent policy is putting off potential investors in energy projects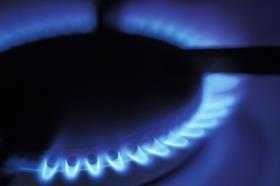 The boss of an influential energy lobbying group has warned that a lack of coherent government policy is putting billions of pounds of investment in UK energy projects at risk.
Lawrence Slade, chief executive of Energy UK, told Building investors were being put off from investing in UK infrastructure due to policy uncertainty and as such the government was missing out on a "golden opportunity" to develop a world-leading low-carbon energy sector.
Slade's comments came after Energy UK – which represents the UK's Big Six energy suppliers - performed a U-turn this week by switching support away from fossil fuels to low-carbon technologies.
According to Slade, annual investment of around £15bn in low-carbon energy projects is potentially at risk: "It is billions that needs to start flowing. There are huge sums of money that need to have an investment decision taken on them and the industry needs policy certainty to do that.
"To build investor confidence, you need to know where government policy is in the next 10 years, then it's down to businesses respond to the policy."