Treasury body to merge with sister Whitehall unit the Major Projects Authority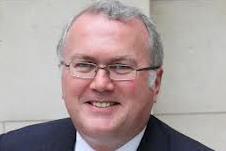 Infrastructure UK and the Major Projects Authority are set to merge, with IUK chief executive Geoffrey Spence to step down, the government has announced today.
The merger will see the creation of a new organisation called the Infrastructure and Projects Authority designed to will bring together government expertise in the financing, delivery and assurance of "major economic projects". Projects to be looked after will include high-profile infrastructure projects such as Crossrail and the Thames Tideway Tunnel, as well as programmes such as Universal Credit.
Tony Meggs – current head of the Major Projects Auhtority – will become the new body's chief executive.
It will operate from 1 January 2016, and will report jointly to Chancellor George Osborne and Cabinet Office minister Matt Hancock.
Meanwhile, the Treasury said Spence has decided to step down to pursue a new challenge in the private sector.
The decision comes after Osborne announced the setting up of the National Infrastructure Commission, which is to take on IUK's existing role in assessing and prioritising the UK's infrastructure needs.
Osborne said: "By bringing together Infrastructure UK with the Major Projects Authority, and creating the new National Infrastructure Commission, we are moving to the next stage in our plan to ensure Britain's economy gets the transformational projects it needs.
"I'd like to thank Geoffrey Spence for the brilliant job he has done leading Infrastructure UK since July 2011.
"Under his leadership, IUK became a more effective organisation, successfully developing and implementing the UK's National Infrastructure Plan, the UK Guarantee Scheme for infrastructure and a new model for private sector delivery of public service, PF2."
Hancock said: "The new Infrastructure and Projects Authority is a further step forward in delivering what Britain needs to prosper in the twenty first century.
"By combining projects expertise with funding authority we will improve the Government's ability to deliver, and the economic security that comes with it.
"Tony Meggs has been a hugely respected chief executive of the MPA and has the leadership and capability to make the new IMPA a great success."