Dougie Sutherland swaps places at Cory Riverside with Nick Pollard who leaves next week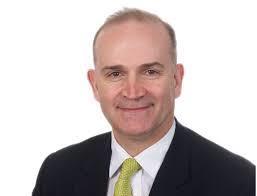 The man previously in charge of closing out Interserve's loss-making energy-from-waste contracts has replaced his former main board colleague at the firm, Nick Pollard, as the boss of London energy company Cory Riverside.
Dougie Sutherland (pictured) is the new chief executive of the £123m-turnover firm that specialises in energy-from-waste (EfW) and starts his new role next week.
Sutherland, who was one of the architects of Interserve's cost-cutting Fit for Growth programme, left the firm at the end of February – two weeks before it collapsed into a prepack administration.
He joined Interserve back in September 2006 after spells at Lend Lease, Amey as well as the Treasury.
He later became the main board director tasked with overseeing the firm's withdrawal from the EfW market which has seen Interserve so far rack up crippling losses of close to £230m.
Sutherland, who, according to Interserve's 2018 annual report picked up £541,000 last year, was already on Interserve's board by the time it signed a disastrous EfW contract in Glasgow in 2012.
It was eventually kicked off the job by its client, waste management specialist Viridor, in November 2016, a move which blew the lid on the scale of the problems Interserve was facing on its EfW portfolio.
Viridor has since told Interserve it owes it £64m for botched work at the plant and as recently as last month said it expected to be paid up in full.
Sutherland was also trying to finalise handover of two EfW schemes that Interserve was supposed to finish in 2017, at Derby and Margam in south Wales, when he was at the firm but these have still not been completed.
A former chief executive of Bovis Lend Lease and head of construction at Balfour Beatty, Pollard worked with Sutherland for a number of months at Interserve after he was appointed a non-executive director last June.
Commenting on Sutherland's appointment, Pollard said: "The shareholders' selection of Dougie reflects the wealth of infrastructure experience that makes him well placed to take Cory forward in addressing London's waste capacity gap."
Pollard stepped down from the top job at Cory Riverside earlier this month. He remains a non-executive director at Interserve.