Contractor says banning it from Derby scheme likely to cause 'further delays at significant cost'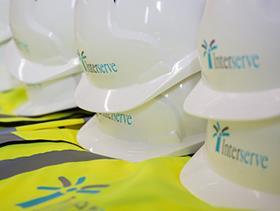 Interserve has hit back at the decision to boot it from its last outstanding energy-from-waste plant, saying it was "premature" and likely to cause "further delays at significant cost to the taxpayer".
The contractor's Resource Recovery Solutions (RRS) joint venture carrying out work on the plant at Derby was told on Friday afternoon that a contract between the team and Derby city and Derbyshire county councils had been terminated.
Banks funding the project issued a legal notice – called a No Liquid Market notice – pulling the plug on the scheme at the end of last week.
RRS, which also includes waste management specialist Renewi, signed a 27-year deal worth £950m with the local authorities five years ago which, as well as building the £145m plant at Sinfin, also included work to operate and manage nine household waste recycling centres and manage a further two waste transfer stations.
The new plant was originally due to be handed over in spring 2017 but completion has been held up by commissioning delays.
Now Chris Tyerman, director for infrastructure and engineering services at Interserve, told Building it was a mistake to can the RRS team.
He said: "We are disappointed that this step has been taken especially as we are well advanced with the testing phase and the reliability of the plant has improved significantly.
"As the plant is in the final testing stage, we believe action taken to remove Interserve from the contract is premature and is likely to result in further delays at significant cost to the taxpayer."
The contractor said it had been "committed to delivering a successful outcome on the project" despite a key technology provider to the plant's combustion area, Energos, falling into administration in 2016.
It said that work at the plant had made significant progress and was in its final testing phase prior to formal handover to the councils.
The councils began to take steps to replace the joint venture three days before the official announcement, publishing a Prior Information Notice alerting rivals to the "possible end of [our] long term waste management contract with Resource Recovery Solutions".