Chief exec leaves after 13 years in role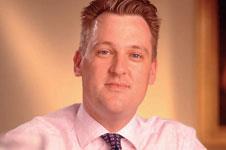 Interserve chief executive Adrian Ringrose is leaving after spending more than 15 years at the support services and construction firm.
Ringrose joined the business in 2000 when the then Tilbury Douglas bought FM specialist Building and Property Group where Ringrose was head of business development.
Tilbury Douglas changed its name to Interserve in 2001 and switched to a support services listing on the London Stock Exchange from its previous construction listing.
Ringrose became chief executive in the middle of 2003 having been its deputy for the first half of the year.
In a statement, Interserve said Ringrose would step down and leave the business once a successor had been appointed. The statement said Ringrose was leaving "in order to pursue the next phase of his career".
Ringrose (pictured) added: "I am proud of what we are achieving and continue to be humbled by the skill and care of my colleagues in providing vital services to our customers and remain committed to leading the company through this transition period."
The firm also issued a trading update which it said was in line with expectations.
The update covers the first 10 months of this calendar year and the firm added: "The continuing challenges of the UK construction market and the impact of slightly lower activity levels in public sector outsourcing are expected to be offset by stronger international construction and equipment services results."
Interserve said it was on track to complete contracts at its troubled energy-from-waste business which the firm said in August it was closing down after racking up a £33.8m pre-tax loss in the first half to June.
But in its upate the firm warned "significant risks still remain" and added: "The cash profile of work on these contracts has changed during the last few months, as we have sought to minimise overall risks by accelerating certain supply chain payments."
The firm said its problems at the division stemmed from a delayed energy-from-waste contract in Glasgow.
In September, Interserve said it had decided to keep hold of its equipment services business RMD Kwikform, which it bought in the 1990s, following a strategic review.