Firm appointed as development partner on a range of developments for the NHS Trust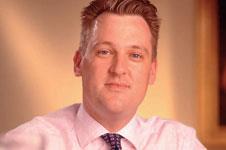 Interserve has been appointed as development partner to the University Hospital Southampton NHS Foundation Trust in a deal worth around £150m.
The contractor will work with University Hospital Southampton NHS Foundation Trust (UHS) and health and social care property company Prime to secure funding for new development projects over the next 25 years.
The initial programme of projects includes the construction of a new main entrance; a welcome centre; shops; a multi-storey car park and an on-site hotel capable of accommodating at least 24 private patients undergoing tests or treatment at UHS.
The partnership will design, build, finance and operate the new facilities.
Adrian Ringrose, chief executive of Interserve, said he was "excited" about the partnership deal.
He added: "Our partnership with Prime will benefit UHS patients and the staff who care for them as well as generating important additional income for the Trust."
Fiona Dalton, chief executive of UHS, said: "This is an innovative and ground-breaking partnership which will see both organisations combining their capabilities and capacity to contribute towards the Trust's 2020 Vision."