Firm kicks off interims reporting season with improved set of results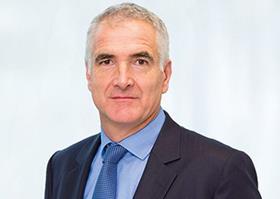 Keller is the latest firm to raise concerns about Brexit with the ground engineer saying the issue is putting off overseas investors from ploughing money into the UK.
Around 3% of the firm's business is in its home market and it expects the upcoming work on the HS2 railway to boost the £800m a year geotechnical market in the UK by up to £300m during its construction.
But Keller chief executive Alain Michaelis said negotiations between the UK and EU were having a detrimental effect.
"I don't think any of us would have wanted the task the government has been handed but clearly business confidence has not returned to where it used to be. It's not been as good a place to invest because of the uncertainty."
Last week T&T boss Vince Clancy flagged concerns over what Brexit may look like, saying he was more worried than ever about the UK leaving the EU.
Keller works in more than 40 countries but its biggest by far is the US with the country accounting for around 90% of its North America market – which makes up half of its overall turnover.
Michaelis (pictured) said the spending splurge promised by US president Donald Trump in his 2016 election campaign had not yet come off, adding the bulk of work the firm was working on were schemes signed off by Trump's predecessor Barack Obama.
US infrastructure from the 1950s, 60s and 70s needs upgrading and Michaelis said he was hopeful work from the Trump administration would begin to come in soon. "The flow through from political deals is usually two or three years out."
Business in North America grew 23% to £534m in the six months to June despite being hampered by poor weather in the first quarter but the firm said revenue from its Europe, Middle East and Asia arm slipped 4% to £325m after its largest ever contract, a $200m (£152m) oil and gas deal in the Caspian region, had recently finished.
Group turnover in the period was up 8% to a record £1.08bn with underlying pre-tax profit up 7% to £42.2m.
The firm said non-underlying pre-tax profit was down a third to £36m after the firm booked a credit of £21m in the first half of 2017 relating to a problem contract on a wine warehouse in Bristol.