Firm to build foundations for new hospital in Singapore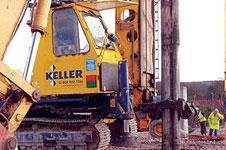 Engineering specialist Keller has won a £33m contract to construct the foundations for a new hospital in Singapore.
Keller's contract is for the construction of a diaphragm wall and bored and secant piles Sengkang hospital project. The piling works, which make up the largest element of the contract, will be undertaken by Resource Piling, who will install more than 2,500 piles of varying diameters.
The overall project, for the Singapore Ministry of Health, will create an integrated general hospital, community hospital and specialist outpatient facilities, catering for more than 700,000 residents in the region.
Keller's work is expected to commence next month and to complete in the third quarter of 2014.