Demolition to start next month at site of TH Real Estate's delayed City skyscraper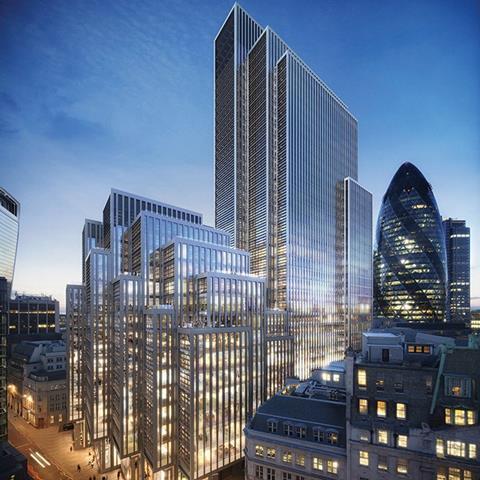 Keltbray has begun erecting scaffolding at a City of London site prior to beginning full demolition next month to make way for TH Real Estate's £1.1bn office scheme nicknamed Gotham City.
The specialist contractor will carry out a year-long demolition of the site at 40 Leadenhall nearly two years after plans were put on hold.
The scheme (pictured left) was originally scheduled to complete next year, but was paused "subject to the pre-letting of sufficient space to support our business plan," TH Real Estate told Building back in July 2016.
TH Real Estate also went looking for an investor in the project early last year and it is understood that an Asian consortium made up of ITC Properties, Asia Standard International, CSI Properties and Cheesegrater owner CC Land, has now stepped in to fund the scheme which has reignited the development.
TH Real Estate is believed to be retaining a minority stake and will act as the development manager on the 910,000 sq ft office project which is to soar up to 34 storeys in height.
Once demolition is complete it is expected that Mace, which was selected as the preferred contractor for the first phase of the project in 2015, will promptly start on site to commence the build of the Make-designed scheme.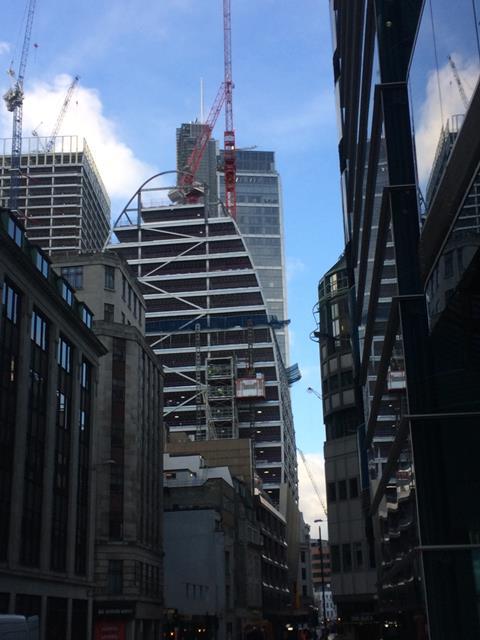 The news comes as TH Real Estate's other large Square Mile project topped out last week. The building located at 70 St Mary Axe by the Gherkin, more commonly known by its nickname the Can of Ham (pictured right), has been more than a decade in the making.
Mace is expected to complete the 22-storey building, designed by architect Foggo Associates, later this year.
TH Real Estate and Keltbray have been contacted for comment.