Firm to begin consultations with 15% of workforce next week
Keltbray has said it is cutting around 300 jobs because of the covid-19 pandemic.
One of the country's best-known specialist engineering subcontractors, the £500m turnover firm is due to begin a consultation period with affected staff next week. Around 15% of employees will be made redundant.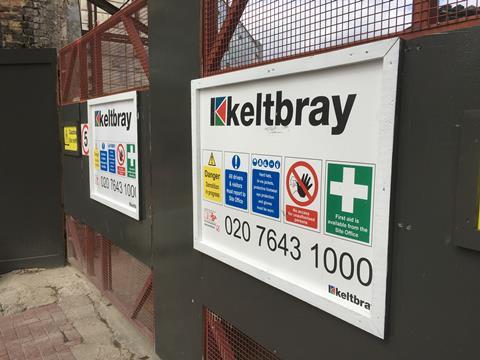 The firm, which employs 2,000 people, becomes the latest big-name to swing the axe as the coronavirus crisis deepens across the industry.
The firm has furloughed around a third of its workforce since the crisis escalated but new chief executive Darren James admitted: "However, the ongoing impacts of the virus on the wider economy are unavoidable and we will need to go further to emerge stronger for the future.
"Therefore, over the next few weeks we will be consulting with UK-based employees across Keltbray on plans to create a more efficient business as part of our ongoing response to the crisis. The reality is that these proposals will result in a reduction in the number of roles in our support functions and in the Built Environment division in particular. We are therefore proposing to make 300 roles redundant over the coming months."
James said the firm's work in the commercial building sector in London had been particularly hit hard and he added: "In taking this difficult action, we will match the size of our cost base to our predicted work volumes in our traditional building sectors, particularly in London."
He said its infrastructure division, which includes its rail business, was continuing to operate at "near normal, pre-crisis levels" and would not be hit by the staff cuts.
Keltbray is due to release its latest annual results for the year to October 2019 in the next couple of weeks.