Jules Pipe takes up role next month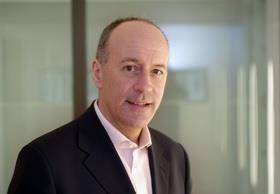 Hackney mayor Jules Pipe has been named as London mayor Sadiq Khan's deputy mayor for planning.
Pipe was Hackney's first directly elected mayor when he was appointed in 2002 but he has recently been best known for his savage criticism of the Bishopsgate Goodsyard scheme in Shoreditch.
He has been a high-profile opponent of the mixed-use development in east London and began a campaign to stop it last year which has seen the council take out ads warning about its impact and encouraging locals to tell then London mayor Boris Johnson what they thought of the development.
Last year Pipe said the flats at Bishopsgate were "well beyond the reach of ordinary Londoners" adding: "Luxury accommodation does nothing to help London's housing crisis."
Pipe's new brief includes major regeneration projects across the capital, helping to revise the London Plan and working with James Murray, deputy mayor for housing and another high-profile thorn in the side of a controversial redevelopment, the Mount Pleasant scheme in north London, to tackle the capital's housing shortage.
Speaking about his new role Pipe said: "I am delighted to be working with Sadiq on his ambitious plans to build prosperity, whilst ensuring our city is affordable for all Londoners.
"It is vital we use all the levers of City Hall to pursue a vision for the capital that delivers all its key needs, including a much needed increase in housing and that development is planned to provide the widest benefit."
Pipe's remit will also include regeneration and skills and will see him take up the role next month when he steps down from his role at Hackney.