Contractor returns to list after cutting average payment time by 10 days
Kier has been reinstated to the Prompt Payment Code. The contractor's average payment time in the six months to 30 June was 42 days – compared with the 52 days that it was taking in the previous six months.
It also improved the proportion of supplier invoices that it paid within 60 days. Its latest payment practice report showed this figure rising from 65% to 75%.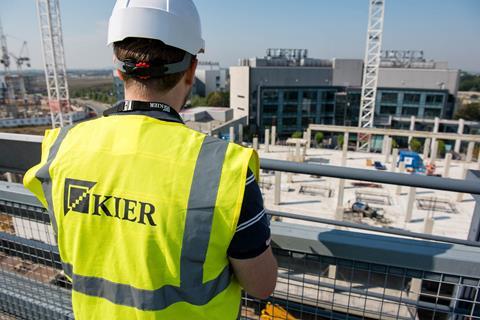 The improvements mean the firm is back on the Prompt Payment Code having been removed at the start of November.
Andrew Davies, Kier's chief executive, said: "Kier has been working with the Chartered Institute of Credit Management to address this important issue and we have been implementing approved action plans across the business.
"We remain committed to paying all our suppliers to agreed terms and have made significant improvements in our payment processes while continuing to offer our subcontractors, particularly SMEs, a range of accessible payment plans."
The institute runs the code and its chief executive Philip King said: "As part of our work driving culture change to end late payments, we are working closely with Kier and are impressed with its level of engagement leading to a significant trajectory of improvements in payment days."
In 2017, the government launched regulations called duty to report on payment practices and reporting. These required all UK companies of a certain size to post their payment data on a government portal.
Kier is next due to report on 30 January. Its reinstatement follows that of Laing O'Rourke, which was put back on the code last month having been removed at the end of April.
The country's biggest private builder also made good on its promise to improve the time that it took to settle its bills, cutting the average number of days that suppliers have to wait by a third.