Board shake-up kicks off firm's restructuring programme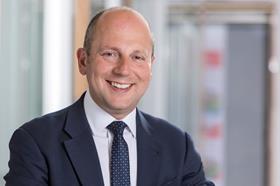 Two Kier directors have left the business with immediate effect following the appointment of a new chief operating officer.
Kier, which was revealed as Britain's second biggest contractor in Building's Top 150 league table last week, has promoted Claudio Veritiero from strategy director to chief operating officer as part of streamlining efforts called Future Proofing Kier announced last month.
Veritiero (pictured) joined Kier in 2011 as the managing director of the services division, after having worked as chief operating officer of construction equipment rental firm Speedy Hire.
He said: "Having worked at Kier for the last seven years, I am delighted to be taking up my new role as we focus on the Group's three key market positions: infrastructure services, buildings and developments & housing."
The announcement triggered the resignations of Nigel Brook and Nigel Turner, formerly executive directors for construction and infrastructure services and development and property services respectively.
Turner had been with the contractor for 21 years, while Brook was with the firm for 10.
The shake-up comes three weeks after the £4bn turnover firm said it was axing non-core businesses to make efficiency savings.
Haydn Mursell, chief executive officer of Kier confirmed: "This change of Board structure and Claudio's appointment reflects the streamlining principles of the Future Proofing Kier programme."
Kier, which last week hired ex-Carillion buildings operation director James Hindes to head up its defence and aviation teams, said progress has been made in identifying potential cost-saving measures and that further details of the streamlining process would be announced with its annual results on 20 September.