Firm looking to bring in extra 1,200 staff
Kier has become the latest firm to announce a major recruitment drive with the contractor after more staff to fill hundreds of vacancies across the group.
The contractor, which cut more than 1,200 jobs during a restructuring carried out by chief executive Andrew Davies, currently employs around 11,000 people.
But it wants staff numbers to rise by more than 10% and has said 1,200 jobs are available across the UK.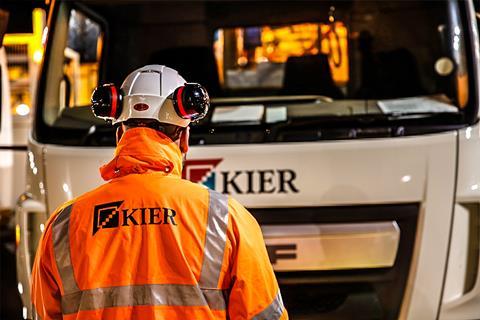 The firm, which is linked with a move to buy Tilbury Douglas, turned in its first annual pre-tax profit for three years last year and Davies has said the business is targeting revenue of up to £4.5bn in the medium-term from its current £3.3bn.
It has also begun to make inroads into its problematic debt pile with a trading update last week saying this had been reduced from £436m to below £200m thanks to the sale of its Kier Living housing arm and equity raise last year as well as ongoing cost savings.
Kier said the vacancies cover a range of roles such as technology engineers, sustainability co-ordinators, general operatives, business analysts and team leaders, as well as positions in finance, IT and human resources.
The firm said it is looking to bringing in people armed with skills and experience from a range of locations, sectors and backgrounds including graduates, apprenticeships and those from the government's Kickstart schemes which is aimed at 16-24 year-olds on benefits.
Group HR director Helen Redfern (pictured) said: "We have a strong pipeline of work, delivering some of the largest infrastructure projects in the UK. I am committed to breaking down barriers within the construction industry to ensure we are offering opportunities to people from all locations, backgrounds and sectors to bring in new skills, an inclusive approach and diversity of thought as we spearhead change to deliver our projects faster, safer and greener than ever before."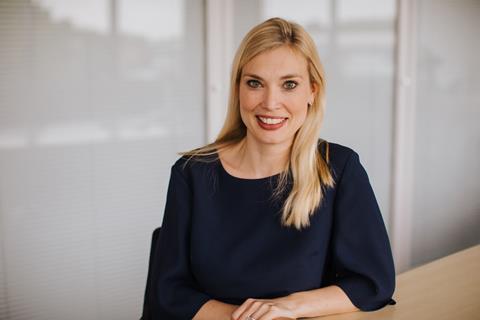 Several firms have announced big recruitment drives in the past year with Mace wanting to add 2,000 more staff to its payroll and bring numbers up to 8,000 by 2026 as part of its plan to be a £3bn turnover firm by 2026.
And Gleeds wants to double staff to 4,000 by 2024 with the firm targeting a £400m turnover by the same year – double the current number.
Another consultant, Buro Happold, wants to double staff numbers to 4,000 by 2026 with the firm eyeing a £500m turnover in the same period – up from its current £200m.