Official Receiver claimed firm had failed in its duties as auditor
Auditor KPMG has reached a settlement with Carillion's liquidator which had been pursuing a £1.3bn claim on behalf of the doomed contractor's creditors.
The Official Receiver filed an audit negligence claim roughly a year ago, claiming KPMG had failed in its duties to spot misstatement of the contractor, before it went into administration five years ago last month.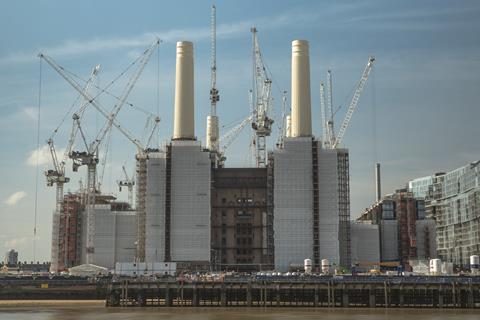 The UK's second biggest contractor at the time of its collapse, Carillion was working on 420 public sector contracts and left behind £7bn of debts.
KPMG has since been criticised for its role in the implosion, with the Financial Reporting Council (FRC) slapping four former auditors at the firm with punishments.
The sum of the Official Receiver's claim, which was being pursued at the Commercial Court of England and Wales, represented the amount Carillion paid in dividends (£210m), advisory fees (£31m) and trading losses incurred while the group continued to trade (more than £1bn).
It claimed last autumn that KPMG had misstated the value of two jobs – work on the first phase of Battersea Power Station and the Msheireb Downtown Doha scheme, a new city being built in Qatar – by £352m.
The firm alleged that the true position on these and other contracts was deliberately concealed from it.
KPGM confirmed on Friday that it had reached a settlement agreement with the Official Receiver, the terms of while are confidential.
UK chief executive Jon Holt said he was "pleased" to have resolved the claim. He added: "Carillion was an extreme and serious corporate failure, and it is important that we all learn the lessons from its collapse. The FRC's ongoing investigation into our work as Carillion's auditor is an important part of that process, and we will continue to cooperate fully with it."