Labour has pledged to hold a full inquiry into blacklisting in the construction industry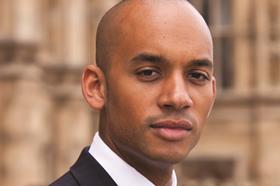 In his speech at the Labour Party conference in Brighton today, shadow business secretary Chuka Umunna highlighted blacklisting in the construction industry as an example of bad business practice, adding: "If this government won't launch a full inquiry into the disgraceful blacklisting in the construction industry, we will."
The move comes after Labour barred Carillion from exhibiting at the conference over its connections to blacklisting.
Earlier this month, Labour called on the UK government to follow the lead set by the Welsh government in seeking to exclude contractors with a history of blacklisting from public sector work.
Steve Murphy, general secretary of union UCATT, said: "Labour's commitment to hold a full inquiry puts fresh pressure on the companies guilty of blacklisting.
"They must understand the full truth is going to be revealed. They should come clean and pay compensation to the blacklisted victims now."