Contractor says it expects growth in legionella control services after regulatory changes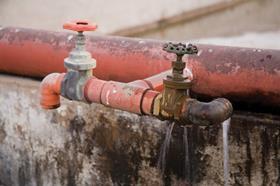 Contractor Lakehouse has bought air and water hygiene specialist H2O Nationwide for an undisclosed sum.
The specialist employs 40 staff providing legionella control services to 350 clients across 1,000 properties and turned over £3.4m in 2013-14.
It does water testing and treatment, air conditioning hygiene and water equipment maintenance.
The firm is the fifth to join the Lakehouse Group since 2011 and has been bought to bolster the group's compliance division, which already provides fire safety and gas and heating services through Allied Protection and K&T Heating.
Lakehouse said it expected the market for legionella control to grow after the regulations on preventing legionella were updated for the first time in ten years last November.
Stuart Black, executive chair of Lakehouse, said that the H2O business "fitted perfectly" within Lakehouse's compliance division.
He added: "By embedding H2O alongside our fire protection and gas services, we will bolster our offering to social housing and public sector clients and give them confidence in meeting their regulatory requirements."