Contractor posts 44% rise in revenue and targets further acquisitions to broaden service offer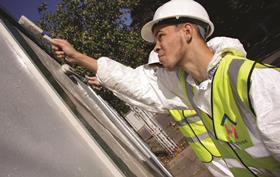 Contractor Lakehouse has reported a 44% boost in revenue, with pre-tax profit rising nearly 70% as the firm continues to target acquisitions to boost its growth.
The firm, which won Contractor of the year (up to £300m) at this year's Building Awards, reported revenue of £154m in the year to 30 September 2012, up 44% from £107m the previous year.
The firm posted pre-tax profit of £4.8m, up 67% on the previous year, while operating profit rose 72% to £5m, which came in at an operating margin of 3.2%.
During the year the firm completed its first acquisition, acquiring K&T Heating Services, a specialist provider of servicing, maintenance and installations of boilers and heating systems.
K&T contributed £10.7m to the group turnover and pre-tax profit of £2.3m.
Speaking to Building, Lakehouse executive chairman Stuart Black said the results represented an "an exceptional performance given the current difficult market conditions".
He said the firm, which is based in London and the South-east, was on track to break the £200m turnover mark this year, and would continue with its strategy of targeting growth both organically and through acquisitions.
The firm also acquired Allied Fire Protection Services last November, in a bid to further broaden its services offer, and Black said Lakehouse was "well down the road" on acquiring a third services business, which he declined to name.
He said the acquisition should be complete by the end of the summer.
He said the aim was to broaden the range of services Lakehouse can offer to its clients. "We have a long pipeline of acquisition opportunities, and we think acquiring around one firm a year would be sensible," he said.
Around 98% of the contractor's work is in the public sector, with around 60% focused on social housing; 25% on education projects and the remainder on other public buildings, such as libraries.
Black said the firm had secured £250m of new orders during the year, £190m of which were through long-term partnership or framework arrangements.
"It's been a very good year and we remain very positive about the current year," he added.