Energy services group announces £6.8m takeover of gas meter specialists Providor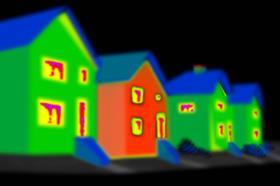 Lakehouse has completed its takeover of gas metering specialists Providor for an initial £4.75m, with a further £2m deferred until 2016.
The move sees Lakehouse ramp up its efforts in the energy efficiency sector, with the latest acquisition helping the company meet growing demand for smart metering as a result of the government's Smart Metering Implementation Programme.
The £11bn scheme is expected to begin in 2016. It aims to install and replace 53 million gas and electricity meters in the UK by 2020.
Providor's managing director John Hall and the rest of the management team will remain with the business, which will form part of Lakehouse's energy services division alongside insulation subsidiary Everwarm.
Before the sale Providor reported turnover of £9m with a pre-tax profit of £1.3m to the year ending 31 May 2014, and gross assets of £3.5m.
Commenting on the announcement, Lakehouse's executive chairman Stuart Black said: "Providor's specialist skills, client base and business infrastructure gives us a platform for capitalising on the growth opportunities from within the UK energy services industry.
"As stated at the time of Admission, Lakehouse has a proven track record of acquiring and integrating businesses which complement and enhance our organic growth profile."
Smart meters give consumers near real-time information on energy use and the ability to manage energy use, estimate billing and switch suppliers. Smart meters also give suppliers access to accurate data for billing.