Developer of London Paramount signs agreement with Lafarge Tarmac to buy Kent site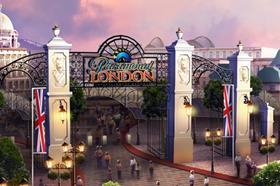 The £2bn London Paramount theme park scheme has taken a step close to being realised after the developer signed a deal with Lafarge Tarmac to buy land for the scheme in North Kent.
London Resort Company Holdings is set to buy 388 acres at Swanscombe Peninsula under the binding option agreement entered into by the two firms.
The land was previously the home to the largest cement plant in the UK up until its closure in 1993.
Farrells is masterplanner, WSP is transport consultant, Buro Happold is engineer and PWC is financial consultant.
The London Paramount scheme was designated as "nationally significant" by communities secretary Eric Pickles in May last year.
David Testa, executive director of London Resort Company Holdings said the agreement showed the scheme was "moving closer to becoming a reality".
He added: "It further underlies our commitment to delivering the project and is welcome news as we continue to consult and engage with the local Dartford and Gravesham communities living near the site and more widely with our interested parties."
Cyrille Ragoucy, chief executive officer at Lafarge Tarmac, said he was "proud" to be part of the development and the theme park was "a fitting legacy for land which has been owned by Lafarge Tarmac for over 140 years".