Northern Irish-based contractor will continue to trade as administrator Deloitte assesses "all options"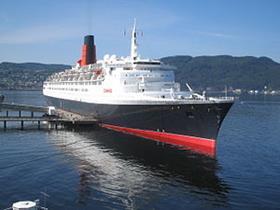 Contractor and fit-out specialist Mivan, one of Northern Ireland's best known construction firms, was placed into administration last week but is continuing to trade as "all options" for its future are assessed.
The move to appoint administrators Deloitte came last week and followed the failure of merger talks between Mivan and its fellow Northern Irish-based construction firm Lagan Group Holdings.
Mivan, which is based in County Antrim and employs 289 workers, specialises in high-end fit outs and overseas contracting, but was hit by unsuccessful forays into overseas property development in recent years, prompting a restructure.
Peter Allen, of Deloitte, said that the Mivan would continue to trade while the administrators assessed how the business might continue "With the support of key stakeholders, including the bank, the business will continue to trade while all options are assessed," he said.
Deloitte declined to say what, if any, the impact on jobs might be of the administration.
Mivan chief executive Ivan McCabre said the move to enter administration followed the failure of the merger talks with Lagan.
He said: "For some time we have been seeking to increase our international capacity and competitiveness through consolidation within the specialist construction and fit-out sector.
"I am aware that there has been considerable speculation around this issue and I can now confirm that our discussions have not resulted in agreement.
"Consequently, the directors have been reviewing future options in conjunction with our bankers and professional advisors.
"It is with regret therefore, that the directors have today sought the protection of administration in order to preserve the future options of the business."
Previous Mivan contracts include re-roofing the historic Dome of the Rock mosque in Jerusalem and outfitting the interior of the Scottish parliament in Holyrood.
The company has also twice refurbished the luxury ocean liner the QE2 and outfitted the interiors of two Disney cruise liners.
Mivan was the largest general contractor on Euro Disney in Paris and undertook theme park development for Universal Studios in Orlando, Florida.
The company was founded in 1975 by the current chief executive Ivan McCabrey, while he was still an engineering student at Queen's University, Belfast.