Appointment among several at housing arm of insurance giant
The modular housing arm of insurance giant L&G has appointed a former Homes England executive director to lead its UK expansion as part of its growth plans.
L&G Modular said former Homes England South-east regional head Terry Fuller, who stepped down from his role at the end of last year, will take up the role of head of partnerships, to "lead on growth across the UK" and work with the public and private sector in delivering new homes.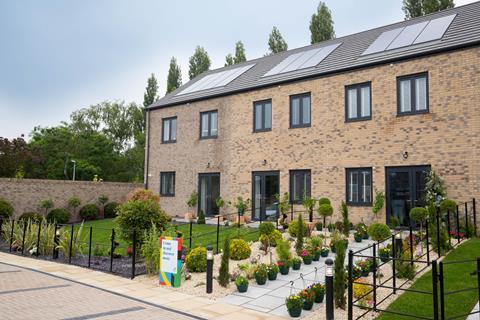 The modular housing business, set up by the insurance firm in 2016 as part of its wider housing push, said the hiring of Fuller, a former Taylor Wimpey executive, came as it brought in two further senior development executives to bolster its growth plans.
The business said it had hired both former Peabody development manager Alex Fenner and former Hill Group development surveyor Jon Sanders to new roles as land and partnerships managers for the South-east.
L&G has been expanding in the last year after its products finally getting on site in the last 18 month after a series of false starts following its initial set-up.
The business, which aims to work primarily with housing associations, councils and build to rent developers, now claims a pipeline of 850 homes, with 450 houses under construction in schemes in Selby, Bristol and Broadstairs.
A further 400 homes are in planning for the business on sites in North Horsham, Warminster, and Littlestone, Kent.
Last September, the business posted its fifth consecutive loss, of £30.2m, taking its total losses to £137m since its inception.