Former president backs proposals to set up new body to hold institution's leadership to account
An influential group of property experts has launched a proposal to radically overhaul the Royal Institution of Chartered Surveyors (RICS) as the body carries out a review into its future purpose following a member revolt over a governance scandal.
The group, which includes former RICS president Louise Brooke-Smith and former RICS Scotland chairs Archie Rintoul and Steven Tolson, has called on the 153 year old institution to set up a new independent body allowing the organisation's 140,000 members to directly hold its leadership to account.
It comes following uproar among members over the current RICS' leadership's botched handling of a damning financial report into the body's treasury management processes.
> Also read: Stephen Hill argues the RICS needs innovative ways of rebuilding trust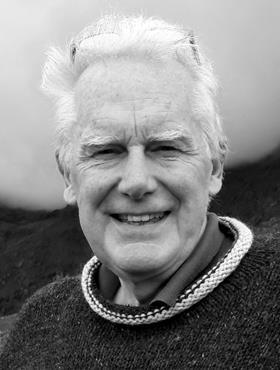 The group also includes the chief executive of regeneration developer Igloo and a former head of land and planning at housing association Southern Housing, as well as four university professors.
The overhaul would see a 'public interest sounding board' running parallel to the RICS' governing council as a place for members and the public to voice concerns with the institution.
The sounding board, which the group described as a "new form of institutional accountability to the public", would then provide direct feedback to the institution's leadership.
The RICS said it is aware of the group's proposal, which has been submitted to the ongoing consultation, and it will be considered by the governing council alongisde submissions from members.
It comes amid widespread condemnation of the current leadership of the institution and the direction which it has taken the organisation over the past decade, with many members claiming that there is a "culture of fear" of speaking out because of the risk of disciplinary action.
Stephen Hill, director of property consultancy C20 Futureplanners, said that the sounding board would "expose [the leadership] to the kind of thing that has been said about them but through a more controlled medium".
Hill, who is acting as the group's spokesperson, said that it would be "in essence a proper place for debate, where as at the moment they're just sort of hunkering down and waiting for it all to blow over".
Asked if he recognised a culture of fear among members, he told Building: "Definitely. I've got quite a few members who I approached who didn't want to put their names on the list because they said I could get a random audit from the RICS, and I just can't afford the time to deal with that."
Three others had voiced their support for the proposal but asked not to be associated in any way because of fear of the consequences, which Hill said could include compliance checks and potential limits on PII.
Asked for comment, the RICS said: "It is incorrect to say that providing constructive feedback results in adverse RICS action and in fact it is encouraged that professionals engage with their membership body."
Hill said that the new body has become necessary because of a centralisation of power in the institution over the past decade, which he claimed most members attribute to Sean Tompkins, who was appointed the body's chief executive in 2010.
"Even though it has 140,000 members, it's not an organisation that can demonstrate what is the collective contribution of those members because very few of them actually have any active role to play in the institution.
"I think the thing that most people get most resentful about is that it's almost impossible for them, if they're not on the governing council, to contribute to making the RICS a good place. And even those who are on the governing council say the same.
"Now that does suggest a really tightly focused corporate management structure which is quite exclusive of other members and if it's exclusive of members, then it's certainly exclusive of the public."
The proposal also follows news that Peter Oldham QC, who the RICS had appointed to lead an independent review into the scandal over the financial report, had stepped down earlier this month.
Oldham, who the RICS said had left for "professional reasons", has been replaced by Alison Levitt QC and the conclusions of the review postponed by over two months from its original completion date of early April to mid-June.
The 2019 report, by accountant BDO, had warned the organisation that it was at risk of "unidentified fraud, misappropriation of funds and misreporting of financial performance".
But it emerged late last year that four RICS non-executive directors had been ousted from the institution's governing council after raising concerns as to why the report had not been shared.
Despite initially rejecting calls for an independent probe, the RICS finally announced the review after bowing to weeks of mounting pressure led by four former RICS presidents.
But the institution's decision to appoint Tompkins and current president Kathleen Fontana to chair a parallel review into its future purpose provoked outrage from some members, with former UK construction advisor Paul Morrell calling it a "pathetic" attempt to "keep a lid on things".
Gleeds chairman Richard Steer also described the move as "a bit like marking your own homework".
The RICS said it has "actively encouraged views from all of our professionals. This has included 84 future facing roundtables for open debate, as well as the open consultation process and the separate membership survey. RICS runs a membership survey for feedback twice every year."
It added: "There are many ways to participate in RICS activity, we seek to engage and involve the profession in how we develop standards and technical content.
"We have a digital community, run roundtables and develop sector advisory forums that help shape and advise the work RICS does.
"Our professionals can also feed in their views through the elected RICS members who make up Governing Council or who sit on our World Regional Boards, and RICS actively encourages participation in the Governing Council election process from our professionals, both in voting and also submitting themselves for the nomination process."
What the group has said:
The events that have led to setting up the Review feel like a warning to professional institutions that the inward-looking self-regulating mindset that has characterised most professional bodies over the last 150 years is simply not fit-for-purpose today. We believe that all professions, and particularly ours, will only flourish in the future if we can work together with the public, both to account for our public interest purposes and to set a shared agenda of how we will have to live in a more sustainable and equitable world, and how land is used for that purpose.
The Review is therefore a positive opportunity to propose a reform like the Public Interest Sounding Board that could go a long way to both restoring and enhancing professional and public trust in surveyors, and provide a lead to other professional bodies.
The signatories include:
· David Adams, Professor Emeritus, Urban Studies, Glasgow University
· Chris Balch, Professor Emeritus, School of Geography, Earth and Environmental Sciences, Plymouth University
· Louise Brooke-Smith, Past President RICS
· Chris Brown, Executive Chair, igloo regeneration
· Michaela Bygrave, Managing Director, Pointe Michel
· Paul Greenhalgh, Professor, Real Estate and Regeneration, University of Northumbria
· Stephen Hill, Director, C2O futureplanners
· Prof. Dr. David Lorenz, Sachverständigenbüro Lorenz
· Archie Rintoul, past Chair, RICS Scotland
· Prof. Sarah Sayce, Chair, Property Research Trust & University of Reading
· David Tannahill, recently Head of Land and Planning, Southern Housing
· Steven Tolson, Past Chair, RICS Scotland
· Dorothy Tyrtania, Valuation Consultant, Pointe Michel
· Atam Verdi, Founder Director, Aspinall Verdi