Contractor reports 50% rise in profit, but a drop in revenue and fewer staff working in construction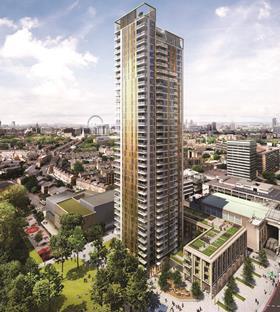 Profit at the European arm of contractor Lend Lease has jumped 50% since it adopted a more selective bidding policy.
Accounts filed at Companies House by Lend Lease Construction, Europe, Middle East and Africa, reported pre-tax profit of £20.4m in the year to
30 June 2012, up from £13.5m the previous year. However, revenue dropped to £545m over the period from £605m the previous year.
The firm said the fall in revenue was because it was "prioritising longer-term value-based relationships over short-term cost-based bidding activity".
"The company has repositioned its operating business units to facilitate customer-driven growth across the broad business," it said. "The company continues to focus on improving profitability and risk management, with cost control remaining at the forefront of management activities."
The number of staff engaged in the construction industry at the firm fell to 878 from an average of 1,380 in 2011.
Lend Lease also said a reorganisation of its business units meant the London division now operated as a separate arm, alongside the UK regional divisions - the South, the Midlands and the North.
The Scottish business is a key component of the UK regions, but its results are reported separately, within the Lend Lease Construction (Scotland) accounts.
Lend Lease added that the London commercial market was returning "to more normal levels of activity".
Crane collapse
The collapse of a Lend Lease crane at a site in Sydney was caught on video by passers-by this week.
The crane, at the site of the University of Technology's new building, caught fire before its boom collapsed, smashing into a neighbouring building. Last month, Lend Lease battled to secure a crane at one of its city centre sites in New York after it was damaged by superstorm Sandy.
Lend Lease said "no one had been injured as a result of the incident" and the two events were "completely unrelated". For footage of the crane collapse go to building.co.uk