Current MD Neil Martin promoted to chief operating officer role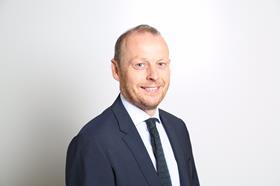 Lendlease is looking for a new construction boss after promoting current chief Neil Martin to a more senior role as part of a rejig triggered by Dan Labbad's decision to leave the firm.
Martin has now been handed the post of chief operating officer for its Europe business following the news in April that Labbad, the chief executive of Europe, is leaving to take up the top job at the Crown Estate.
Martin (pictured) joined the firm from university back in 1990, when it was known as Bovis, and has been in charge of its European construction business since 2013.
As well as construction, Lendlease has a major developments business which includes the International Quarter office scheme in Stratford, east London, as well as a huge deal to build thousands of new homes in Thamesmead, south-east London, for housing firm Peabody.
A Lendlease spokesperson told Building: "He [Martin] remains responsible for our construction business while the succession process is underway and an appointment will be announced once the process has concluded."
Labbad is off to head up the Crown Estate after more than 20 years at Lendlease. The Australian, who is working out a six month notice, takes over from Alison Nimmo at the start of next year.
Building understands that the internal favourite to succeed Martin is Simon Gorski, the managing director of Lendlease's UK regional construction business.
Gorski has been with the firm since 2004 when he joined as a commercial manager after more than a decade as an officer in the British Army.
Lendlease is working on a number of high-profile construction schemes including the 1 and 6-8 Bishopsgate towers in the Square Mile for Stanhope. It is also building Google's new headquarters building at King's Cross.