Station design achieves 96.9% CEEQUAL sustainability score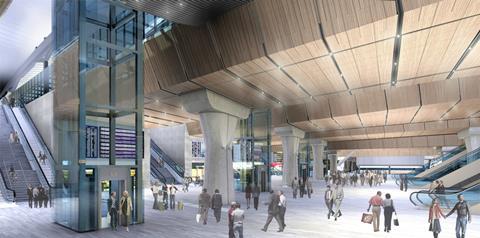 The design of London Bridge Station by engineer WSP and architect Grimshaw has been awarded the highest ever score under the CEEQUAL sustainability scheme.
The CEEQUAL scheme scores civil engineering project on their sustainability achievements.
The London Bridge Station for Network Rail scored 96.9% under the award scheme netting it an 'Excellent' rating for its design.
Grimshaw designed the station's architecture and WSP provided all engineering design work, which sets out how it will meet the clients sustainability criteria.