Richard Blakeway backs principle of providing more performance information on housing to residents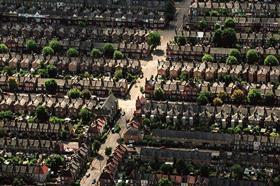 London's deputy mayor for housing has said he will look at whether more detailed information should be required by those renting out homes under the capital's London Rental Standard.
Deputy mayor Richard Blakeway made the comments at the launch of a Housing Forum report on a pilot of Home Performance Labelling, in which he backed the principle of providing home renters and buyers with more information on the size and performance of homes.
Home Performance Labelling is seen by supporters as key to raising space and building performance standards in new build homes, and is backed by Barratt chief executive Mark Clare and UK Green Building Council chief executive Paul King.
At the launch, Blakeway said: "This pilot of Home Performance Labelling is a hugely valuable piece of work which chimes enormously with the work we're doing. We've now got 100,000 properties in the capital rented under the London Rental Standard and there must be some connection we can work there which I will look at."
The pilot tested a system in which architects and developers provided information on schemes including cost of a home per ft2, its volume, storage space and likely cost to heat. This data was brought together in a website designed to allow buyers or renters to make direct comparisons between properties.
Barratt's Mark Clare said: "There is currently a major gap in provision of information for homebuyers. More information will drive developers to raise their game – as we've seen in the motor industry where buyers seek cars that are cheaper to run, driving innovation."