Johnson's housing tsar says government in talks to use housing procurement panel to dispose of surplus sites in London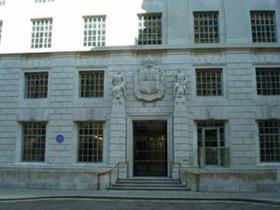 The Greater London Authority is in talks with central government about the London mayor acting as a property agent to help dispose of surplus Whitehall land and property assets, according to the deputy mayor for housing.
Speaking to Building, Richard Blakeway said that he is in talks with the Department for Communities and Local Government about using mayor Boris Johnson's housing procurement panel to dispose of surplus sites in London owned by central government departments.
Blakeway said: "We're talking to the department about whether the mayor could take an agent's role to bring forward those sites or even have sites transferred to him to bring them to market."
The GLA is currently setting up a framework agreement in order to allow it to appoint developers for its land holdings without the need to go through the OJEU procurement process for each of its sites.
Earlier this year, all land owned by national housing and regeneration body the Homes and Communities Agency in London was transferred to the mayor, along with assets owned by the now defunct London Development Agency and Thames Gateway Development Corporation. The GLA inherited about 625ha of land.
Blakeway said members of the framework panel will be appointed early next year and the first sites will be disposed of from April.
Johnson has previously said that he intends to have an exit strategy for all the GLA's sites by the end of his current term in 2016.
Read the full interview with Richard Blakeway here