Committee holds first evidence session today and calls for evidence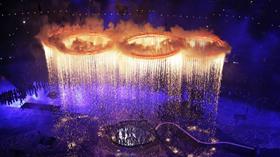 The House of Lords' Olympic legacy committee is holding its first evidence session today as part of a widespread investigation into the regeneration and sporting legacy of London 2012.
The new select committee has been formed examine the sale of the Olympic Park and the creation of new neighbourhoods. It has issued a call for evidence, to be submitted by the end of July.
Today the committee will question Emma Boggis, head of the legacy unit at the Cabinet Office; David Brooker, director of sport at the DCMS; and Neale Coleman, the Mayor's legacy advisor.
Committee chairman Lord Harris of Haringey said: "As the first anniversary of the Games fast approaches, this committee will take stock of where we are on delivering the vision of legacy set out in our bid and examine the issues around it.
"We would encourage anyone who has an interest to send us their evidence and contribute to the debate."