Morgan Sindall's housing arm Lovell is to merge its regional operations, with the move leading to a number of senior job losses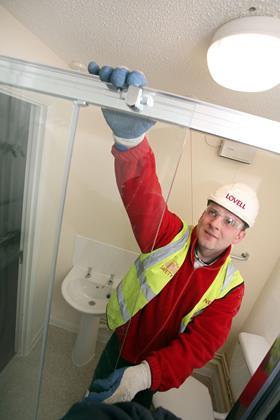 Lovell managing director Stewart Davenport said the firm's Eastern and East Anglia divisions are being merged, to create an expanded eastern region, as are operations in the Midlands, South Wales and the South of England.
He said: "We regularly review our business operations to ensure that we remain well-positioned and able to deliver a cost-effective, efficient service to clients in a market which continues to be challenging.
"As part of this, we have merged our Eastern and East Anglia regions to create an expanded Eastern region. The two regions which previously covered the Midlands, South Wales and the South of England have also been merged into one.
"The changes ensure that we continue to be able to offer clients a full range of services - design and build, refurbishment, maintenance and repairs - and secure the long-term framework agreements and larger regeneration projects which are the focus for our business moving forward.
"Regretfully, these changes will affect some senior staff with three people leaving the business as a result."