Pair to target government's £40bn hospital building programme
Mace and Willmott Dixon have formed a new partnership with the aim of targeting major construction schemes in the UK healthcare sector.
The consortium will see Mace's contracting arm team up with Willmott Dixon Construction to take advantage of the government's £40bn hospital building programme.
The firms said that the deal, which will be based on an FAC-1 Framework Alliance Contract, will allow them to build a wider range of projects that they could do individually.
Mace Construct chief executive Gareth Lewis said that in talks for the arrangement, the two firms had found "a lot of areas we can learn from one another".
He added: "Too often the UK construction industry can be so focussed on competition that we lose out on amazing opportunities for collaboration.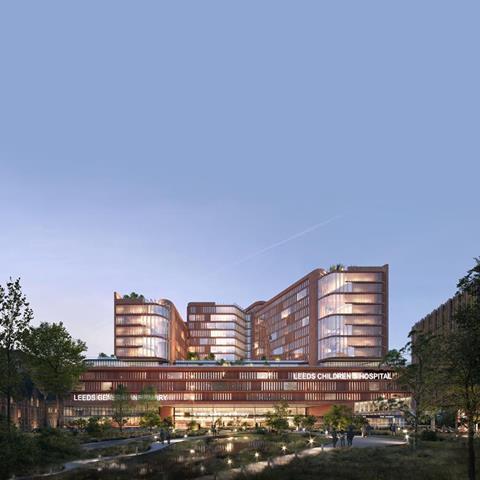 "I hope that this new model of partnership demonstrates the value of being more open to sharing our talents and knowledge with each other."
The firms said the initiative was in line with the government's Construction Playbook, a drive to encourage closer collaboration between contractors in order to share skills and reduce waste.
Willmott Dixon Construction chief operating officer John Waterman said the Playbook had "laid out a clear course for the UK industry to get better and improve how we deliver for the public sector".
He added: "In Mace we see a collaborator who shares our values for advancing modern methods of construction, as well as sharing our vision for a more sustainable industry and achieving Net Zero, protecting our planet for generations to enjoy."
The firms already have a significant presence in the healthcare sector.
In 2019, Mace completed a new Pilbrow & Partners-designed building for University College London's ear, nose and throat hospital.
And in June this year, Willmott Dixon completed The Pears Building for the Royal Free Charity, while the contractor's interiors arm is currently reconfiguring the Langley wing for Epsom and St Helier University Hospitals NHS Trust.
Leeds Teaching Hospitals NHS Trust is currently looking for a contractor to carry out a £600m redevelopment programme consisting of two new hospitals.
The scheme's original architect, BDP, was replaced by the shortlist runner-up Perkins & Will last month.