Pycroft calls on government to switch emphasis from big infrastructure schemes to projects that can be started quickly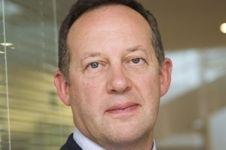 Mace chief executive and chairman Stephen Pycroft has called on the government to switch its focus on infrastructure to construction projects that can have an immediate impact.
In an interview with Building he said the government was focusing too much on "massive infrastructure programmes that take four or five years to get on track". "We need spending on programmes where planning can be given quite quickly and money can be pumped back into the economy," he said. "That must be the way to start getting people back to work, getting our tax returns up and starting this cycle of recovery," he said.
His intervention follows the launch of the UK Contractors Group's (UKCG) Creating Britain's Future Campaign, which makes the case for investment in construction as a route to economic recovery, and a call by the CBI in June for investment to be brought forward for shovel-ready housing, schools and repair and maintenance work.
We need spending on programmes where planning can be given quite quickly

Stephen Pycroft, Mace
Pycroft accused ministers of not taking construction seriously despite the decline in the sector being a major drag on the UK economy. The government last month announced its intention to underwrite private sector investment in infrastructure projects, but delayed expected announcements on the reform of PFI and boosting social housing.
Latest figures show that a 5.2% decline in construction output in the second quarter of 2012 helped tip the UK into a third successive quarter of negative growth.
"Somebody in government has to step up and take ownership at a senior level," he said, adding, however, that the industry was partly to blame.
"UK construction is fragmented. Unless it can get one single voice [to lobby the government], then I don't think it will ever get anywhere."
Read the full interview with Stephen Pycroft here