Firm the latest to announce redundancy programme in wake of covid-19 crisis
Mace has become the latest firm to announce a redundancy programme as the fallout from the covid-19 pandemic continues to cause havoc in the industry.
A string of firms has announced a series of job cuts in the past seven days with this week alone Multiplex, Sisk and Keltbray axing close to 600 staff between them.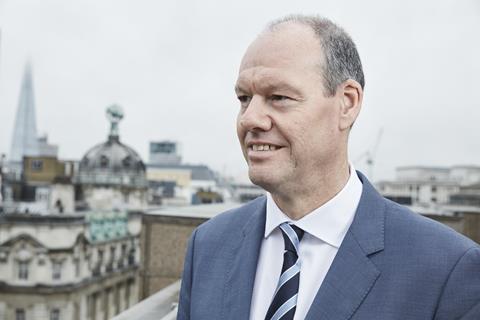 Now Mace has confirmed it is cutting 300 jobs, around 5% of its staff, from both its UK and overseas operations.
It is understood that around two-thirds of the losses will be made at the UK arm mainly from its construction and consulting businesses.
Chief executive Mark Reynolds said its workloads in the aviation sector had taken a particular hit.
The firm's work to upgrade Stansted Airport was stopped several months ago while similar work at Birmingham Airport has also been parked.
Schemes at Gatwick and Heathrow airports, including the deal to build a third runway, have also been put on hold.
Reynolds (pictured) said: "The coronavirus pandemic has had a significant impact on the markets that Mace operates in across the globe. Although we hope that many sectors will return to normal within months, activity in some industries – such as aviation – will be much lower for years to come."
He said the firm had found new roles for 150 people but admitted: "Unfortunately, it is now clear that – as a number of our projects are cancelled or deferred for the foreseeable future – we need to make a number of redundancies across the group.
"This is one of the hardest decisions we have ever taken as a leadership team and it is not a choice that has been made lightly. We are consulting with our people at the moment and we will continue to do everything we can to ensure that as many people as possible are able to find alternative roles within the business."
This morning, the Construction Leadership Council warned that construction's workforce could fall by as much as 10% by this September because of the pandemic. The worst hit parts will be materials firms, developers and contractors.