New clinical centre will open in 2019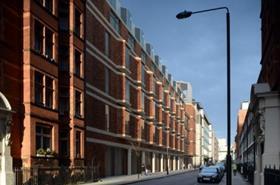 University College London Hospitals has appointed Mace as main contractor for its new state-of-the-art clinical centre.
The new centre will be located on Huntley Street (pictured) in central London bringing together the Royal National Throat Nose and Ear Hospital and the Eastman Dental Hospital, as well as other UCLH services under one roof.
UCLH chief executive Sir Robert Naylor said: "Fifteen years ago we had a vision to develop a world leading hospital and university campus and this new clinical facility is another major step forward."
The new centre has been co-designed with patients and staff and is expected to open in 2019.