Mace has sold Assam Place in Aldgate for £110m to Greystar Real Estate Partners.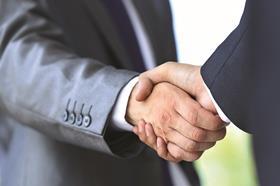 Mace has completed the sale of Assam Place in the City of London to Greystar Real Estate Partners for £110m.
Assam Place is a self-contained campus of three buildings comprising 346 student rooms and 37,816 sq ft of teaching space in Aldgate.
Mace acquired the site in 2010 and subsequently developed and refurbished the part-listed building, which was fully occupied in September 2012 by Hult International Business School.
David Grover, chief operating officer for investment at Mace, said the development had been the "perfect project for Mace Investment" as it provided them with the opportunity to develop, construct, let, and sell the asset, which in turn allows them to "reinvest the capital into future projects."
Brett Lashley, UK managing director for Greystar, commented that the asset fitted in well with the company's UK business intentions and was delighted to add it to their portfolio.