Expansion will create 25,000ft2 of additional space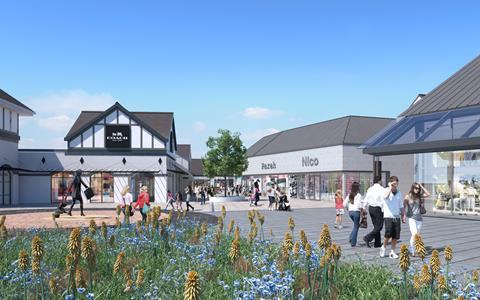 Mace has bagged the job to build a £23.8m expansion of a shopping centre in Chester in Chester for developer TH Real Estate.
More than 25,000ft2 of extra space will be created by the Cheshire Oakes Designer Outlet.
It will house retail units, a visitor centre, play area and public realm. A new footbridge will also be built to improve access for local residents.
The scheme, on which McArthur Glen is working as the development manager, is expected to complete in December.
Adrian Yates, development manager at TH Real Estate said: "The further development of the Cheshire Oaks Designer Outlet will provide a boost for the local area, helping to enable sustainable economic growth and specifically, our further investment will deliver a very meaningful enhancement to the facilities and retail experience for customers."
Mace is also currently building TH Real Estate's tower at 70 St Mary Axe in London, which is due to top out next week.