Firm targeting 80% capacity by July
Mace is hoping to get those sites it has reopened up to around 80% of capacity by the summer.
The firm has more than 30 sites up and running after pulling down the shutters on jobs on 24 March – a day after the prime minister put the UK on a lockdown to deal with the outbreak.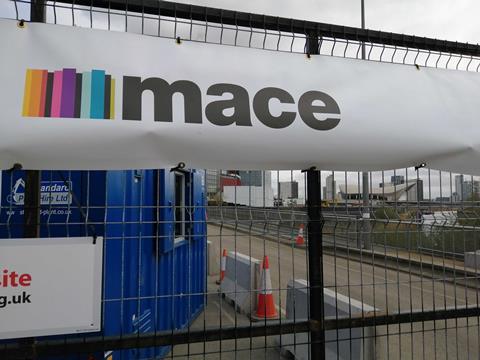 Around 20 sites reopened after two weeks and more have opened up since.
But one of the firm's biggest jobs, the Battersea Power Station redevelopment, where Mace is main contractor on the second phase of work worth £1.15bn and where 2,800 people were working before the shutdown, is not expected to reopen until the middle of the month.
A Mace spokesperson said: "A small number of projects have been placed on hold, awaiting the clients' decision to re-commence. We are currently achieving between 30-60% output compared to our pre-covid-19 levels and we aim to achieve up to 80% output by end of July."
She added: "We are closely monitoring every site to ensure the guidelines are being closely followed – and if not, we will not hesitate to suspend work again. We are confident our new measures are working effectively to protect our colleagues."
More and more contractors and housebuilders have begun opening sites again after being encouraged to do so by the government.
Firms working in London are facing particular challenges getting staff to site without using public transport.
On Monday, Laing O'Rourke restarted work on its £195m Soho Place mixed-use scheme for Derwent at Tottenham Court Road. The contractor is encouraging staff to walk, cycle or drive into work as an alternative to using the Tube.