Crane drivers at crane firm HTC Plant to vote on industrial action that could hit sites around the country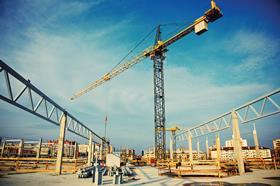 Work on construction on sites across the country could come to halt if crane operators at a leading tower crane hirer vote for strike action.
UCATT, the construction union, said today it has sent 180 members at crane hirer HTC Plant ballot papers in a dispute over pay.
The crane drivers are being balloted on whether they would support industrial action short of strike action and strike action.
Ucatt said that since 2008 crane drivers at HTC have endured several pay freezes and also had many of their allowances cut.
The crane operators want HTC to restore pay in real terms to pre-recession levels, but to date HTC has not made a pay offer that meets UCATT member's expectations.
Industrial action would hit major sites in London and around the country, with contractors affected including Kier, Lend Lease, Bam, Costain, Mace and Vinci.
Steve Murphy, general secretary of construction union UCATT, said: "Crane drivers are fed up. They have endured years of pay cuts and seen their pay fall in real terms. The industry is booming but their employers are not prepared to pay up."
"Strike action by crane drivers will cause chaos across construction sites. HTC should return to the negotiating table with a dramatically improved offer."
He said the dispute was likely to be the first of many involving pay rates at crane companies.
The ballot closes on 27 October.