Firm announces £100m recycling contract extension and says its on track to meet expectations following profit warning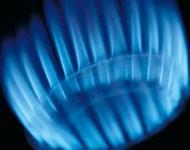 May Gurney has insisted problems which led to a profit warning last month and a collapse in its share price are "ring-fenced" and it remains on track to meet expectations.
In an update to the City this morning, May Gurney said the trading for the six months to the 30 September 2012 "has been in line with our expectations" and that three issues highlighted in a profit warning last month "have been ring-fenced and are being addressed".
May Gurney issued a profit warning on 6 September and announced the departure of its chief executive Phillip Fellowes-Prynne.
Today, May Gurney said it had won a seven-year contract extension with the Somerset Waste Partnership (SWP), for the on-going provision of recycling and refuse collection services, valued at up to £100m.
It added that in the first five months of its financial year the firm has won a total of £126m of new work and £150m of contract extensions, with an order book of £1.5bn.
Shares in May Gurney fell more than 40% on the news of the profit warning on 6 September, to just over 130p, wiping almost £66m off the value of the company. The shares hit a low of 100p on 12 September. On early trading this morning the price had rallied, rising 6% to 134p.
In the profit warning last month, the firm said it had "on-going difficulties" within its Scottish Utilities business as Scotia Gas Networks (SGN) looked to use more in-house labour. The firm subsequently announced plans to shed up to 250 jobs in Scotland as it looks to down size its business north of the Border.
The firm also said it was experiencing "significant exiting costs" as it ran down its Facilities Services division and had set-aside a £10m one-off charge to cover the costs. The firm also said it was facing some serious operational issues within two long-term MaGos waste and recycling contracts, after failing to meet targeted margins.
May Gurney interim chief executive Willie MacDiarmid, who replaced Fellowes-Prynne said this morning: "Plans are in place to address the issues we highlighted in September and we are taking steps to reinforce the good work already started to give a clear focus on commercial disciplines.
"I have also been very encouraged by positive conversations with our clients, and by our business wins in the first five months, totalling more than £276m.
"With robust operational improvements and efficiencies being driven forward, May Gurney is focused on delivering a solid future performance."